It has been a whole year since our last in-person meeting! We were joined by a The Rockabillies Choir. Click the video below for a nice memory…
We'll be keeping a close eye on Government guidelines and the target dates for the country coming out of lock-down. These targets are subject to a lot of changes so we aren't making any plans yet to meet in person, but we are keen to do everything we can to make The Hive WI feel like the friendly and lively community hub that it is.
Speaking of… 🙂
Thank you to everyone who volunteered to deliver our spring gift package last week. We're egg-tremely grateful!
Onto the news!
March Meeting
"Annual Meeting"
This month is our annual meeting! We'll be covering some essential business of how The Hive WI is run, such as looking at our finances (a copy of which has already been emailed out to members), and announce the result of our 2021 presidential vote.
Usually members vote in-person by writing the name of a committee member on a bit of paper. This year we need you to vote ahead of the meeting via the link we emailed out on Sunday. If you haven't voted yet, please do so; it takes just three clicks and is completely anonymous! The poll closes at on Tuesday the 9th of March at 18:00.
Business will be kept as short as possible – the main portion of the meeting will be playing a quiz… with buzzers!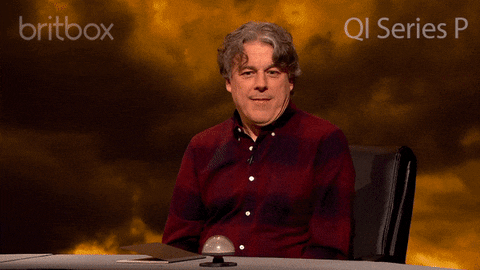 Specific instructions on how to access your buzzer will be given on the day of the meeting. There's no need to download anything: you'll just need a link and a code to type in. The link should work on any Web browser. You might want to watch Zoom on your laptop or tablet and buzz with your phone, or you can do it all from the same device.
I like to think that the spring bunny pictured above could deliver a mean quiz and financial report… I "hop" to see you there!
On the Tables
Media swap, Just for Fun, and prizes
If you are on Facebook, head over to our member's only Facebook group for a virtual version of our "On the Tables".
Media swap: We're swapping media recommendations rather than physical items. Have you read or watched anything good lately? If so, head over to Facebook and start a thread about it!
Don't Forget!
What to bring to the next meeting
To cast you vote by Tuesday;
The Zoom link;
A friend if you'd like to invite them along;
Your craft kit;
That's it!
Other News
2021 Membership
We bee-long together!
The annual membership for 2021 is £34. You can pay by BACS or post us a cheque. The exact details of how to pay were included in your delivery bag. Please email thehivewi@gmail.com if you have never been a member of The Hive WI before and would like the details on how to join.
Your membership entitles you to 11 "big" meetings a month (listed below), as well as access to our subgroups. Our subgroups include: Crafternoon, CAKE Fighters, the Thursday Book Club, Walk 'n' Walk, The Hive Strollers, and the Publess Quiz.
Walk 'n' Talk and the Hive Strollers will be able to meet in groups of six from April onward if Government plans stay on schedule, and the Publess Quiz may also be able to be pub-ful once again later in the year.
More subgroups may be added if you, our members, have any ideas for new ones that you'd like to lead.
Here is our 2021 Calendar:
January 13: Kitchen Ceilidh
February 10: Zero Waste Heroes
March 10: Annual Meeting
April 14: Supporting the Serenity Garden
May 12: Resolutions
June 9: House Plants and Health
July 14: Zumba
August 11: Handmade Preserves
September 8: Autumn Foraging
October 13: National Trust Gems
November 10: The Alexander Technique
December 8: TBC
If you want to stay on as a member (and we hope that you do!) we want to know about any changes to your contact details, such as your home address, email, or phone number.
We'd also like to know if you do not intend to renew your membership by sending an email to thehivewi@gmail.com.
Women's History Month Quiz
From Anne Boleyn to Zelda Fitzgerald
Our Publess Quiz is marking Women's History Month with a quiz all about women's history.
The quiz will start at the usual time of 20:15 on Thursday the 18th of March. The quiz is women-only but non-Hive members are very welcome to come, so feel free to invite a friend or two!
The woman pictured above is Theresa Malkiel who suggested the first "National Women's Day" in 1901. National Women's Day would go on to become International Women's Day and Women's History Month.
CAKE Fighters
Stop Modern Slavery
Last year Women's Institute members voted for two campaigns for 2021.
The first campaign was Make A Match, which focuses on educating WI members and the public about the importance of the stem cell registry. This was the focus for one of the first CAKE Fighter meetings back in October 2020, when we invited a stem cell recipient to come and share her experience with us.
The second campaign is Stop Modern Slavery.
This campaign seeks to raise awareness of modern slavery in the UK. It also calls for better support for survivors, as well as more effective action to eradicate the problem.

The Women's Institute
Cheryl, our President, came through with an amazing Nottingham connection for us: Nottingham University does some amazing research looking into the types, causes, and solutions of slavery as it exists in the world today.
We'll be joined by one of these researchers, Helen McCabe.
The Government estimates that there are tens of thousands of enslaved people in the UK, most of whom are women (the global estimate is around 40.3 million).
As the majority of enslaved people in the 21st Century are women (around 71% according to the UN), we decided that it would be appropriate to link the Stop Modern Slavery campaign to Women's History Month.
The Women's Institute intends to help tackle this problem in three ways:
Teach members how to recognise modern slavery when they see it;
Teach members what they can do to report suspected cases of modern slavery, and who to talk to if you have a concern;
Encourage members to speak up and to share their experiences of modern slavery, or to tell other people what they have learnt.
You could come into contact with a victim of modern slavery without even realising. The signs aren't always easy to spot and not all of these will apply in every case, but there are several key indicators to keep in mind. These include in relation to a person's physical appearance (untreated injuries or appearing withdrawn for example), working conditions, behaviour, accommodation, finances, and level of freedom (for example they may show signs that their movements are being controlled or have no access to medical care).

The Women's Institute
Slavery never went away. It just became more hidden.
Our speaker will help you spot the signs and know what to do if you ever come across it.
Though this is a serious subject, we promise that the talk won't be grim!
Useful links:
Regular Information
Time and Location
Our main monthly meeting is every second Wednesday of the month at 19:30 on Zoom.
Non-Members and Guests
We'd love to meet you!
Guests can come to up to three monthly meetings each year as a guest before we ask them to consider joining officially as a member.
Guests can also come our subgroups – see below for our calendar.
The Hive's March Calendar
What's on when
Thursday 4, 19:00 – CAKE Chat
Wednesday 10, 19:30: Annual Meeting
Thursday 18, 20:15– Publess Quiz
Saturday 20, 14:00 – Crafternoon
Monday 22, 19:30 – CAKE Fighters: Stopping Modern Slavery
Wednesday 24, 18:30 – Committee Meeting
Thursday 25, 18:45 – Book Club: The Goldfinch by Donna Tartt
Recurring Events
Your shortcut to the subgroups
C.A.K.E Chat: Every first Thursday, 19:00
C.A.K.E. Fighters: Days and times vary
Publess Quiz: Every third Thursday, 20:15
Walk 'n' Talk: Every first weekend of the month on alternating Saturdays and Sundays – times vary, as do Government rules and advice
Main Meeting: Every second Wednesday, 19:30-21:30
Crafternoon: Every third Saturday, 14:00-16:00
Committee Meeting: Every fourth Wednesday, 18:30
Thursday Book Club: Every last Thursday, 18:45
Click here for more information on our subgroups.
Find Us Online
Email: thehivewi@gmail.com
Facebook: facebook.com/thehivewi
Facebook group (members only): facebook.com/groups/thehivewi
Twitter: twitter.com/thehivewi
Website: thehivewi.com
You can also search for us on Google Calendar using our email address.