Hello everybody, and welcome to the May newsletter!
Please note that this month's meeting will involve a 20 minute discussion about cancer as we talk about this year's resolution shortlist. We completely understand if this is a sensitive topic for you, and if, therefore, you'd rather join the meeting 20 minutes late so as to avoid this part of the meeting.
Keep on reading to find out more…
May Meeting
"Resolutions and Games"
This month we have a meeting in two parts: the first part will probably be the shortest part of the meeting, and will look at the latest resolution proposed by the NFWI (more on this below).
The second part of the meeting will begin with some social time for us all to talk (we can split off into "rooms" within Zoom to create smaller groups if we want to) and will end with two games: Countdown, and Catchphrase.
So, what is the resolution?
For those of you who might be new to the WI, the Women's Institute has been campaigning on issues for over 100 years:
The Women's Institute is democratic and member-led, and the resolutions process is unique in putting members at the heart of decisions about our campaign activity. Every issue that we campaign on stems directly from a resolution put forward by members and adopted at the Annual Meeting. WI members have a unique opportunity to turn a concern into a national campaign every year, backed by the whole of the WI.

The NFWI website
This month we'll be looking at the proposed resolution for 2021, which is "a call to increase awareness of the subtle signs of ovarian cancer".
As this might be a sensitive topic for some, we are completely sympathetic to anyone who wants to come a bit later to the meeting in order to skip this part (about 20 minutes should be enough). Feel free to just come to the social and games!
Don't Forget!
What to bring to the next meeting
You will need the Zoom link;
Remember that can skip the first 20 minutes of the meeting if this is a sensitive subject for you;
Renew your membership if you haven't done so already;
That's all!
Other News
Guess Who's Back…
Our first in-person meetings
The Cafe Society and our walking groups have been taking the lead in meeting up face-to-face now that Goverment guidelines have given the go ahead.
The Cafe Society met in a group of five at the University cafe in April, and if everything goes to plan we should be able to slowly and safely start reintroducing in-person events again through our subgroups.
Some dates for this month's calendar are…
Thursday, 20th of May, 13:00: The Hive Strollers (location TBC)
Sunday, 23rd of May, 10:00: Walk n Talk
Wednesday, 26th of May, 14:00: Cafe Society (location TBC)
As we want to keep numbers within any limits set by the Government, please get in touch if you would like to come along to any Cafe Society meetings, go hiking with Walk 'n' Talk, or join the Hive Strollers as they walk around Beeston.
You can email us at thehivewi@gmail.com or leave a message in our Facebook group.
We have yet to hear about the availability of the church hall and when that might be opening again, but we will be sure to keep you updated when we hear anything.
20 Bags Full!
🙂
Thank you to everyone who donated to our collection for Highbury Hospital!
Altogether, you gave over 20 bags and boxes of clothes, toiletries, and activities.
Many patients staying at Highbury are admitted very suddenly and so arrive without any change of clothes, or any basic items like toothpaste and toothbrushes.
All of your donations will really make a difference to someone in need.
Thank you all again, and thank you especially to Joanne for suggesting this collection and making it happen.
Updating Our Facebook Group
Saying goodbye to old members
As our Facebook group is for Hive WI members only, we will be shortly be beginning the process of removing those members who haven't renewed their memberships this year.
If this is you, please remember that you can rejoin us any time and that non-members are very welcome to come up to three meetings per year, as well as to any subgroup up to three times each.
We hope to see you again one day!
CAKE Fighters: Mental Health for May
…and a bonus book group!
Last month we talked to author Laura James about women and autism.
Laura has autism herself and wrote about her experiences of receiving a diagnosis of autism as an adult in her book Odd Girl Out.
This talk was more conversational than our usual CAKE Fighters meetings, which so far have tended to involve a presentation with a slideshow. The more casual format worked really well and we'll be seeing if we can make more of our Zoom meetings more casual more often.
The talk with Laura James was recorded (with everyone's permission!) and you can listen to it below: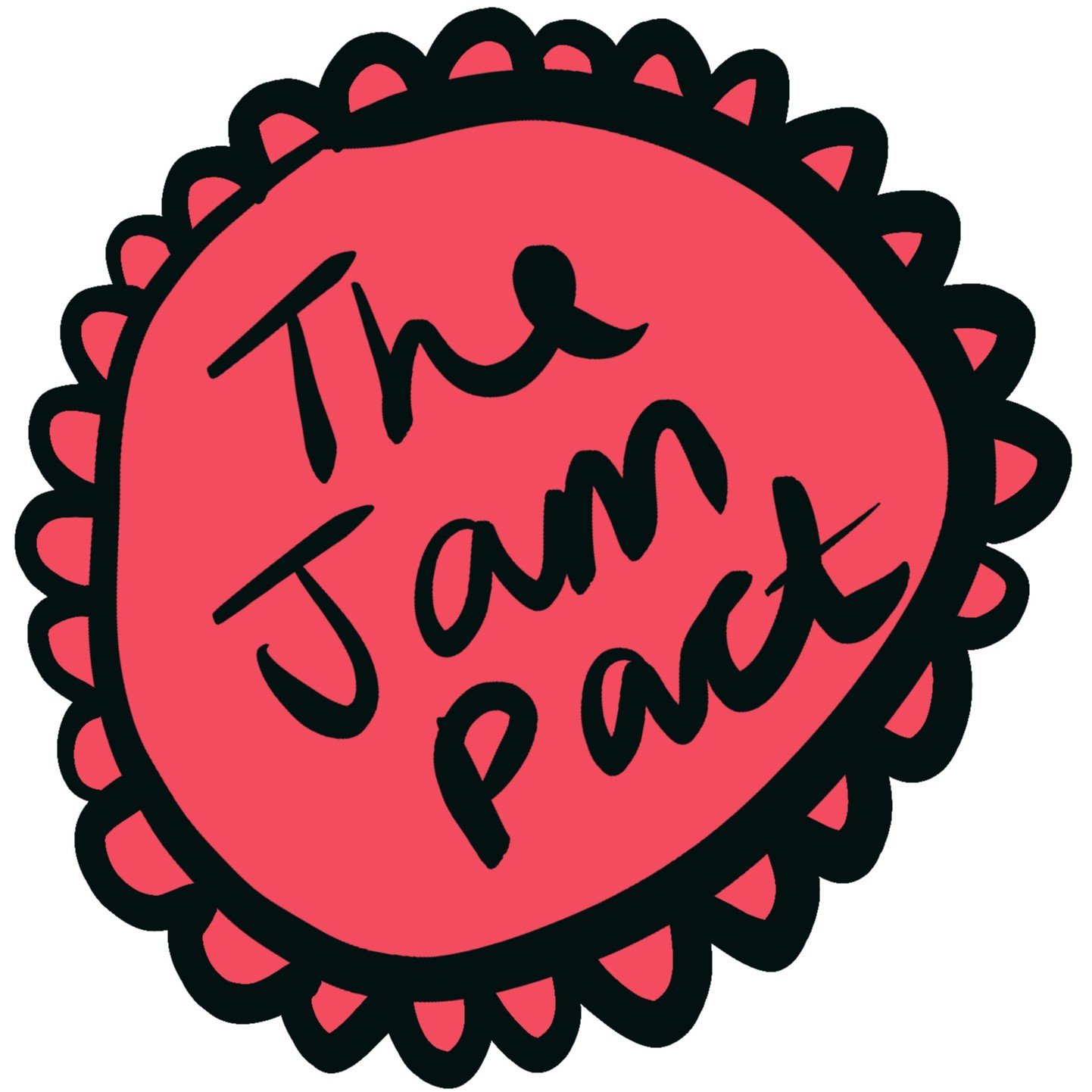 Gill Perkins, CEO of The Bumblebee Conservation Trust
–
The Jam Pact
Gill is the CEO of The Bumblebee Conservation Trust. We talk about what we often get wrong when it comes to conservation and bees; how to reconnect to nature through food; and the importance of urban areas in creating habitats where non human creatures can thrive with us.  We also talk about how bees are more than "hives, honey, and hexagons" and what we might do to update the NFWI's campaign "SOS for Honeybees"… From The Bumbleebee Conservation Trust: The story of bumblebees over the past century has been one of decline. Two species became extinct in the UK during the 20th century: Cullum's bumblebee (Bombus cullumanus) last seen on the Berkshire Downs in 1941, and the Short-haired bumblebee (Bombus subterraneus), last seen at Dungeness in 1988 and officially declared extinct in 2000. A further eight species (a third of the remaining species) are currently listed on at least one of the English, Welsh and Scottish conservation priority species lists due to their large-scale declines in distribution. Links: Bumblebee Conservation Trust  The Jam Pact Website Plant Life Bug Life Butterfly Conservation  Pesticide Action Network World Bee Day Find me on Twitter @TheJamPactPod and Facebook!      
The talk with Laura James ended with attendees voting in favour for a chance to discuss Odd Girl Out. We will be meeting on Thursday the 3rd of June at 19:30 to do just that.
I will be creating and uploading more conversations over May to talk about women and mental health, including an interview with an artist about how cartoons have helped her manage PTSD, and a talk with the policy and campaigns manager from the women's mental health charity Wish.
In June, CAKE Fighters will be hosting an event on Equality, Diversity & Inclusion. This one definitely sounds more formal in its title but the speaker comes with an enthusiastic recommendation!
Regular Information
Time and Location
The main meeting
Our main monthly meeting is every second Wednesday of the month at 19:30 on Zoom.
Non-Members and Guests
We'd love to meet you!
Guests can come to up to three monthly meetings each year as a guest before we ask them to consider joining officially as a member.
Guests can also come our subgroups – see below for our calendar.
The Hive's May Calendar
What's on when
The Cafe Society and Supper Club hope to meet when restrictions change – watch out for details!
Wednesday 12, 19:30

– Resolutions and Games

Saturday 15, 14:00 – 

Crafternoon
Thursday 20, 20:15– Publess Quiz
Thursday 20, 13:00 – The Hive Strollers (location TBC)
Sunday 23 May, 10:00 – Walk 'n' Talk
Wednesday 26 May, 14:00 – Cafe Society (location TBC)

Wednesday 26, 18:30 –

 Committee Meeting
Thursday 27, 18:45 – Book Club: A Single Thread by Tracy Chevalier
CAKE Fighters: TBC
Main Events and Subgroups
Programme 2021
January 13: Kitchen Ceilidh
February 10: Zero Waste Heroes
March 10: Annual Meeting
April 14: Supporting the Serenity Garden
May 12: Resolutions
June 9: House Plants and Health
July 14: Zumba
August 11: Handmade Preserves
September 8: Autumn Foraging
October 13: National Trust Gems
November 10: The Alexander Technique
December 8: TBC
Subgroups 2021 (subject to change)
CAKE Fighters:

Days and times vary

Publess Quiz: Every third Thursday, 20:15
Walk 'n' Talk: Every first weekend of the month on alternating Saturdays and Sundays – times vary, as do Government rules and advice
Main Meeting: Every second Wednesday, 19:30-21:30
Crafternoon: Every third Saturday, 14:00-16:00
Committee Meeting: Every fourth Wednesday, 18:30
Thursday Book Club: Every last Thursday, 18:45
Click here for more information on our subgroups.
Find Us Online
Email: thehivewi@gmail.com
Facebook: facebook.com/thehivewi
Facebook group (members only): facebook.com/groups/thehivewi
Twitter: twitter.com/thehivewi
Website: thehivewi.com
You can also search for us on Google Calendar using our email address